Water Fun at



Camping Sunêlia La Clémentine
With our new lagoon you have more than 4000m2 of waterfun to choose from!
Our outdoor heated pools, aqua bikes, lagoon with sandy beach and cristal clear water and a paddling pool with watertoys Camping la Clémentine gives you all the water fun possible to choose from!

Our waterpark is extending!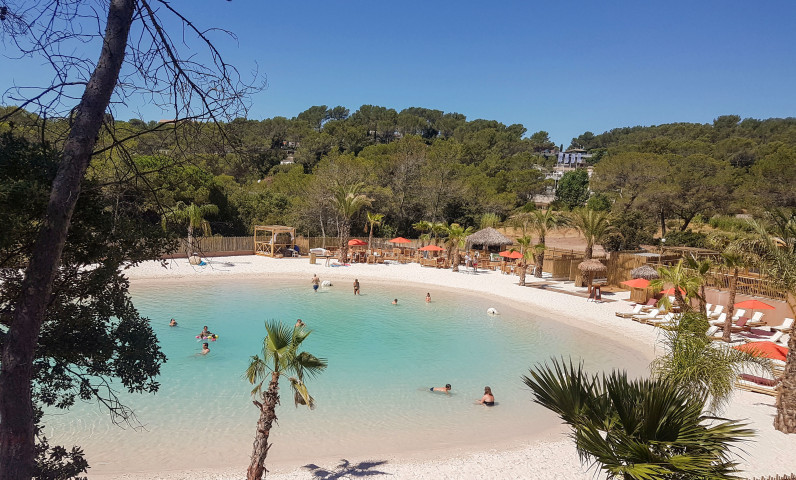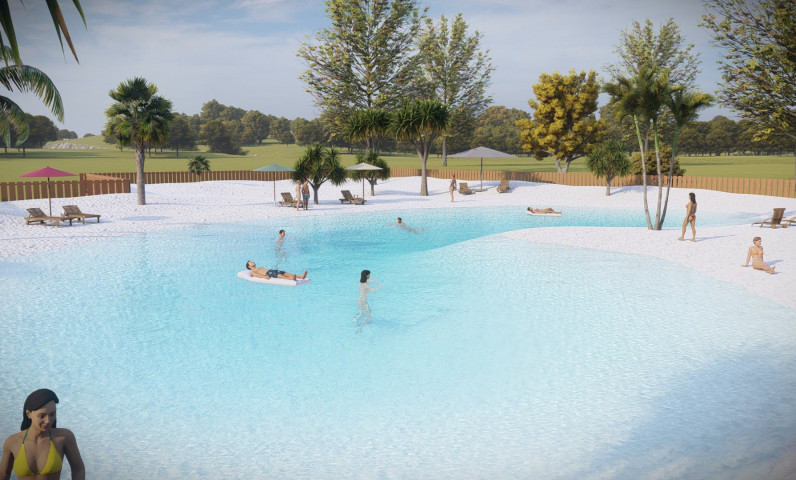 Discover our New lagoon!
Over 3000m2 of sandy beach to relax in a tropical surrounding that will instantly give you that holiday vibe. Cristal clear blue water to take a dip and palm trees to add to that far away from home feeling. The hole family will be happy to spend quality time here, those moments that make your holiday a special one!
Water Fun at Camping Sunêlia La Clémentine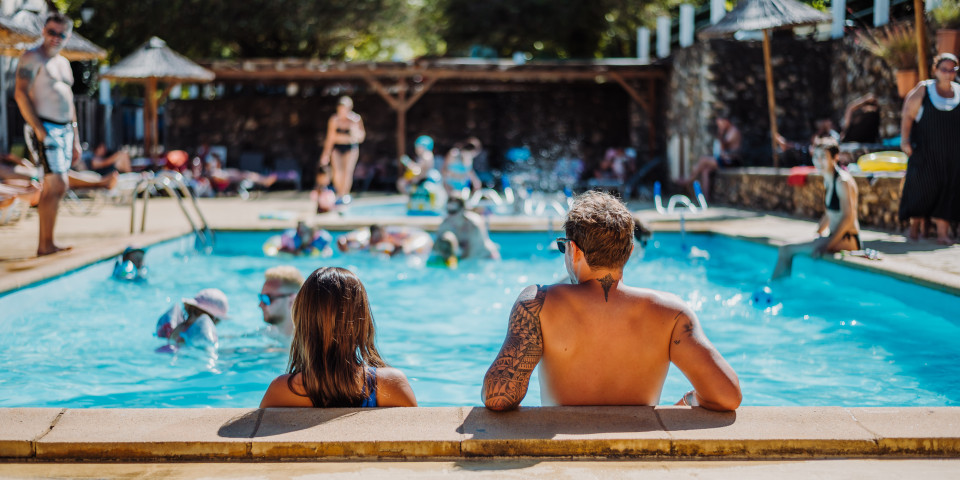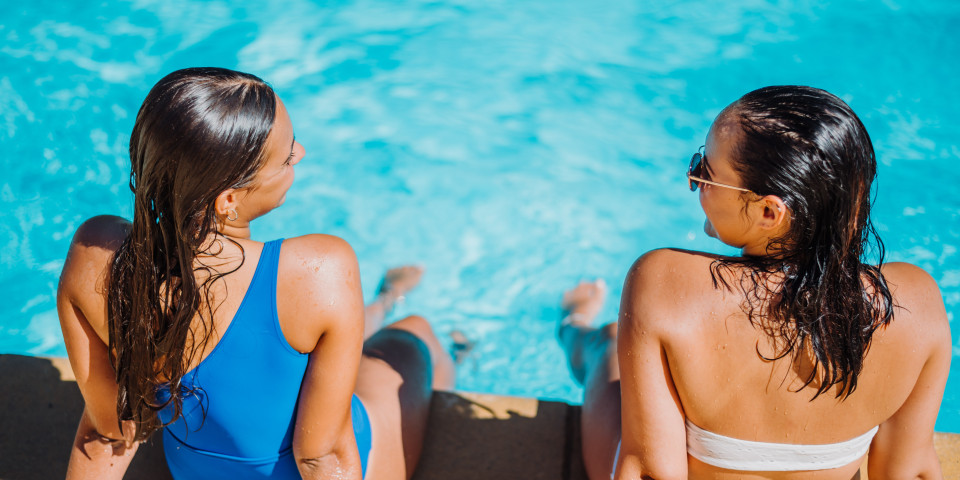 Outdoor heated pool
daily from April to the end of September,
1,000 m² outdoor heated pool
Nice heated pools to relax or train your swimming skills, heated so you can enjoy swimming all season long.
The big pool to play and swim and a seperate one that is more calm where you can enjoy the aquabikes to keep yourself fit on your holiday in the South of France!
Or lie down on one of the sunbeds next to the pool to properly relax while your kids are splashing in the pool, you're on holiday!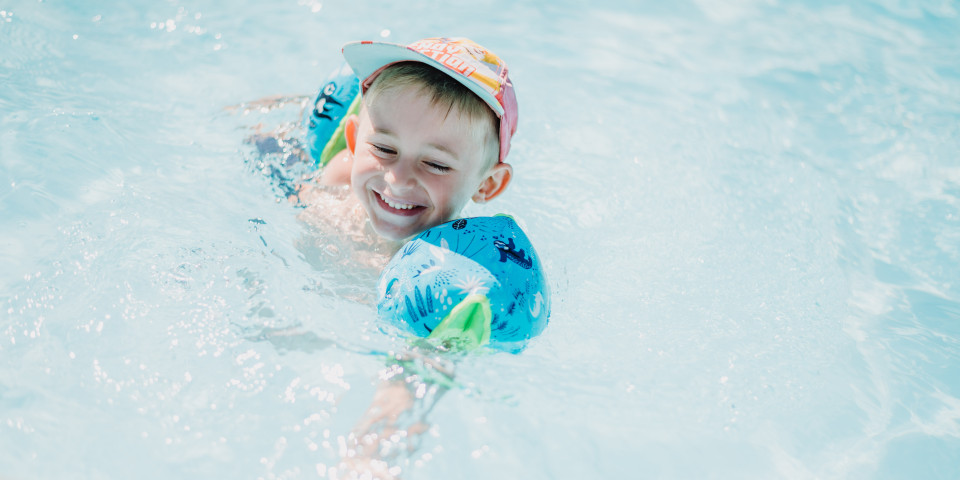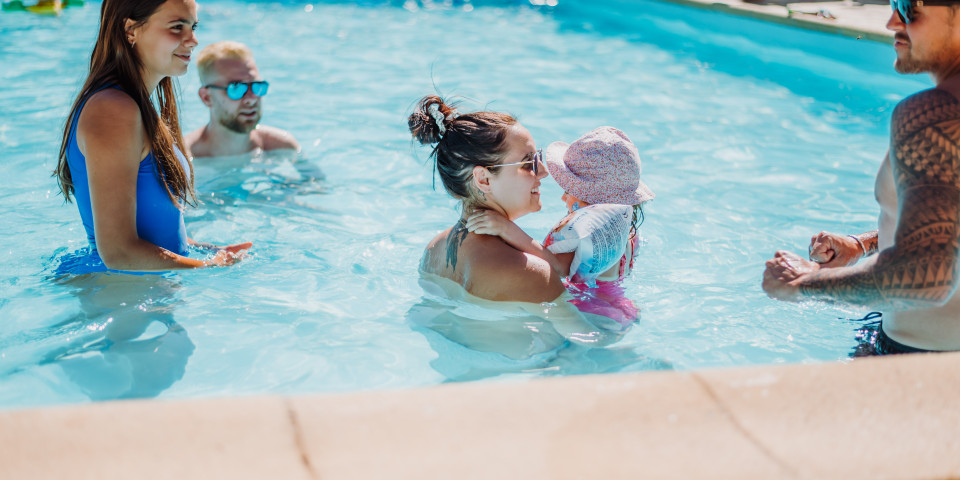 The paddling pool
daily from April to the end of September,
For your little ones we have a seperate paddling pool, so they can safely play. For the extra fun there are some water toys, that will want them never to come out again!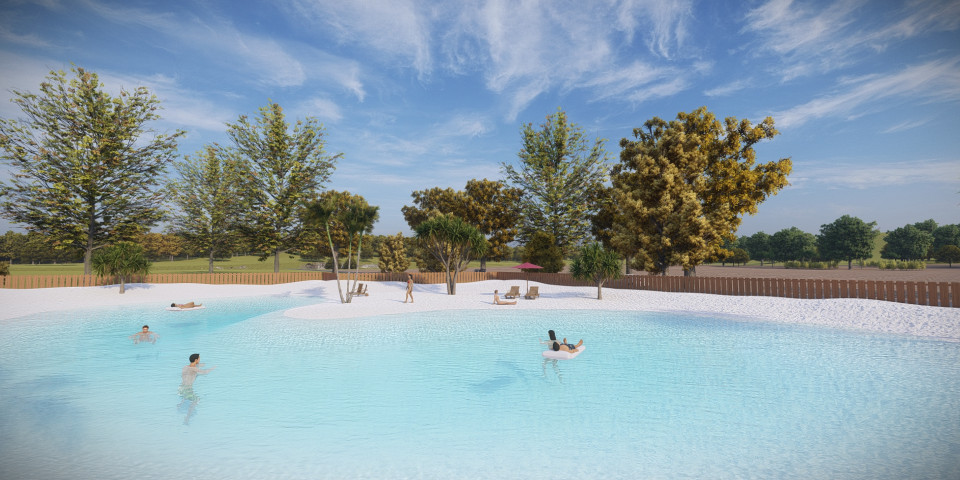 The lagoon
New this year!
We proudly present our new 2,300 m² large lagoon to get you in a tropical vibe!
Blue water with a nice sandy beach and palm trees to tip it of and give you the most relaxing environment possible, to swim, nap or just spend those magical moments together with your family!